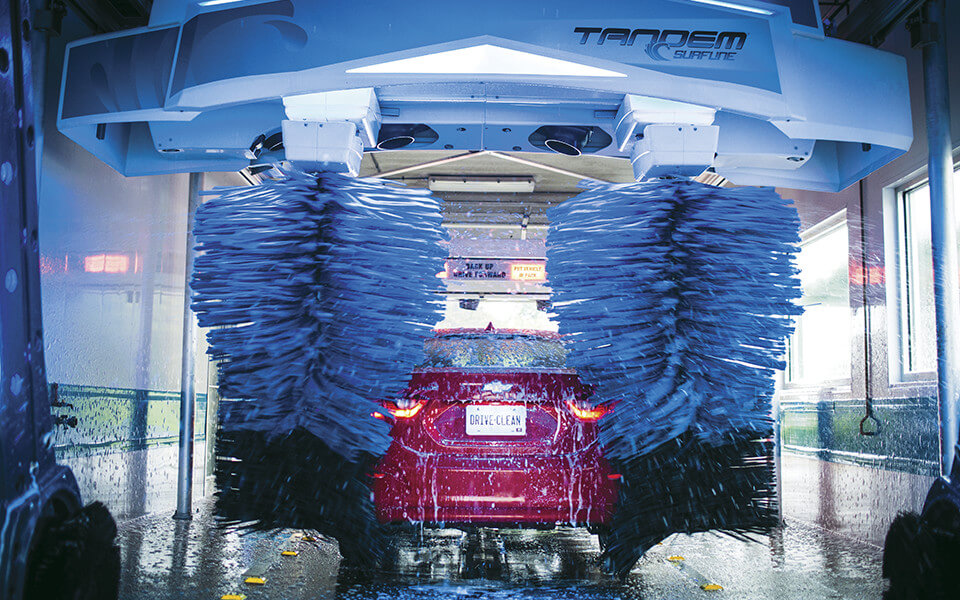 Auto B Clean Inc is living the American  Dream. After selling and servicing car wash equipment since the 1980's for other companies, Terry Brandvold and his son Jeremy Brandvold opened Auto B Clean Inc in 2000 to serve the Car Wash Industry.
Auto B Clean is the Car Wash Distributor for:
PDQ Manufacturing Automatics
Tunnel Systems
National Pride's Self Service Equipment
Auto B Clean's territories include Eastern Washington (counties Adams, Asotin, Benton, Chelan, Columbia, Douglas, Ferry, Franklin, Garfield, Grant, Kittitas, Lincoln, Okanogan, Pend Oreille, Spokane, Stevens, Walla Walla, Whitman and Yakima) the entire state of Idaho  and the entire state of Montana.
Auto B Clean can supply sample layout drawings, site analysis, and surveys on new construction car washes. Auto B Clean can help update and upgrade existing car washes.
Auto B Clean carries a complete line of Professional Car Wash Products for Automatic, Tunnel and Self Service Car Washes:
Soaps, detergents, sealants, polishes, conditioners, etc.
SDS sheets for all products purchased.
A substantial line of parts and vending supplies for the car wash industry.
Auto B Clean also offers Top of the Line Car Wash Support Equipment including:
New Wave Pur Clean Reverse Osmosis Filtration Systems
Unitec Entry Stations and Unitec's Wash Pay Credit Card Readers.
Vacuums – from self serve vacuums to Fragra*Matics Shampoo, Fragrance and Carpet machines to vacuum systems for high volume tunnel washes.
Superior Dryers
Airlift Doors
Trained Professional Installation
Click the image below for a detailed map of the counties served.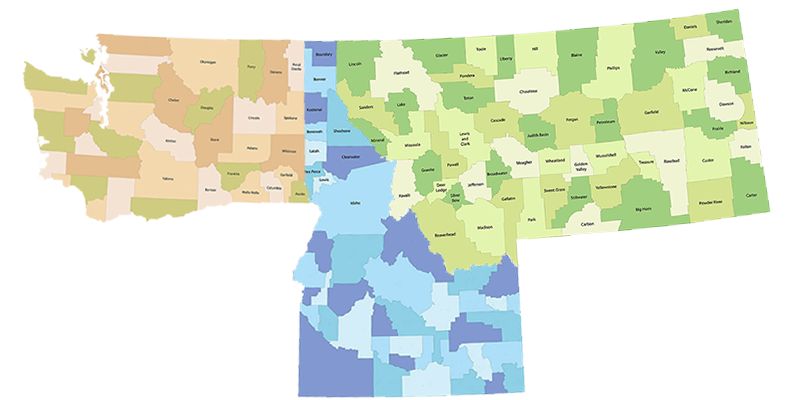 Auto B Clean sends technicians to service schools and various training to keep up with the ever changing car wash industry. Auto B Clean can provide service 7 days a week (except Major Holidays) and can usually respond with onsite service within 24 hours. Auto B Clean performs installations and warranty work. Auto B Clean specializes in setting up preventative maintenance programs to help keep car washes up and running efficiently. Auto B Clean is happy to provide telephonic troubleshooting assistance when possible. Auto B Clean provides training to customers and your employees on proper car wash operation and maintenance when installing new equipment for you.
Auto B Clean has the best friends and customers in the car wash industry and would appreciate the opportunity to earn your business.
Please call Auto B Clean anytime for help.
Auto B Clean can set up credit accounts for those who qualify or Visa and MasterCard are accepted.
Thank you for taking the time to visit Auto B Clean's website and hope to hear from you soon!
Phone: 509-226-9944
Address: 17 N. Ralph St. Spokane, WA 99202
Business hours are:
7:30 A.M. to 4:00 P.M. PST
Monday through Friday